Awards
Here are some awards to look out for that you or someone you know may deserve.  
Nominating others is a great way to recognize them for everything they do and to let others know of this outstanding person.
General
Top Women in Finance - Career Communications Mag
Top Women in Finance are superstars in the financial sector. Whether they work at a financial institution, in retail, for the defense industry, or the government, they are leaders in their field while promoting diversity and serving as a role model.
Space Flight Awareness Awards - NASA
Various awards presented to employees for their dedication to quality work and flight safety
SASE Awards - Society of Asian Scientists and Engineers
The SASE Achievement awards are recognitions that organizations utilize to highlight top talent within each of their own organizations. Organizations nominate individuals that meet or exceed the criteria in one of five categories. Each organization is limited to a maximum of five Achievement Award nominations. Organizations can nominate deserving candidates and help us celebrate the achievements, leadership, and success that individual API members contribute to the STEM industry.
SWE Awards - Society of Women Engineers
The Society of Women Engineers strives to advance and honor the contributions of women at all stages of their careers and recognize the successes of SWE members and individuals who enhance the engineering profession through contributions to the industry, education, and the community.
SWE Individual Awards seek to recognize individuals and groups who support the core values of the Society: Integrity, Inclusive Environment, Mutual Support, Professional Excellence, and Trust.
IEEE Awards - IEEE
The IEEE Awards Program is a 100-year old, peer-recognition program of achievement that has recognized leaders and visionaries who have paved the road of discovery in ways no one would ever imagine. IEEE Awards inspire achievement and set a standard of excellence and a motive to aspire to shape the future for the benefit of humanity, one innovation at a time. 
Generations of inventors and innovators have stood upon the shoulders of giants to create, improve, and achieve in their respective fields. The IEEE Awards Program celebrates these technological triumphs.
Early Career
20 Under 35 / Promise Award - SSPI 
Every year, during its Future Leaders Celebration, SSPI honors thirty five space and satellite professionals with its 20 Under 35 and Promise Awards, recognizing outstanding achievement and the potential to play an even greater leadership role in the industry. They are employees or entrepreneurs who have demonstrated initiative, creativity and problem-solving skills that created new capabilities, overcame major challenges, and ensured excellence in technology and service.
Nominations must be from SSPI members.
Women of Color Technology Rising Star - Career Communications Mag
Rising Stars are young women, with 21 years or less in the workforce, who are helping to shape technology for the future. They are honored at a special recognition event during the Women of Color STEM DTX Conference.
Mid-Level / Executive Career
Mentor of the Year - SSPI
An individual who has gone above and beyond the usual to attract young talent to the industry and help turn the promise of individual ability into careers with vital purpose for the world.
Nominations must be from SSPI members.
Hall of Fame - SSPI 
The Space & Satellite Hall of Fame recognizes the invaluable contributions of the visionaries who transform life on planet Earth for the better through space and satellite technology. Members of the Hall of Fame are recognized pioneers in satellite communications, earth observation, launch services, spacecraft technologies and applications, in-space operations, space law, space education and space science.
Nominations must be from SSPI members.
Inspire Award - SSPI 
The Inspire Awards honor artists in visual, literary, and performing arts whose work has inspired the people of the space and satellite industry to create the innovations, raise the funds, and overcome the enormous obstacles to lay the foundations for the space economy of the future.
Nominations must be from SSPI members.
Women of Color Technology All Star - Career Communications Mag
Technology All-Stars are accomplished women of color from mid-level to advanced stages of her career (with 22 years or more in the workforce) that have demonstrated excellence in the workplace and in their communities. They are honored at a special recognition event during the Women of Color STEM DTX Conference.
General James E. Hill Lifetime Space Achievement Award - Space Foundation
The General James E. Hill Lifetime Space Achievement Award is the highest honor bestowed by Space Foundation. It is presented annually in honor of Space Foundation's late, long-time chairman, retired U.S. Air Force General James E. Hill, at a special event held during Space Symposium. The award recognizes outstanding individuals who have distinguished themselves through lifetime contributions to the welfare or betterment of humankind through the exploration, development and use of space, or the use of space technology, information, themes or resources in academic, cultural, industrial or other pursuits of broad benefit to humanity. Nominations are solicited throughout the space industry worldwide, with Space Foundation's Board of Directors selecting the honoree.
20 Under 35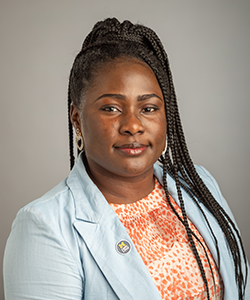 Onyinye Nwankwo (2023)
SSPI-WISE Mentee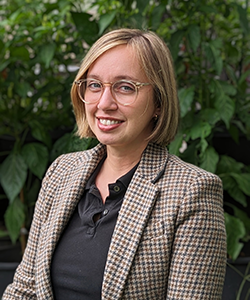 Dr. Justyna Kosianka (2023)
SSPI-WISE STEM Co-Chair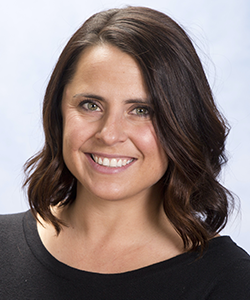 Melissa Orlick (2020)
SSPI-WISE Sustainment Co-Chair

Jomya Lei (2019)
SSPI-WISE President 2023

Dr. Jennifer Dawson (2016)
SSPI-WISE Mentor
Mentor of the Year

Debra Facktor (2023)
SSPI-WISE Chairwoman

Andrea Maleter (2010)
SSPI-WISE Mentoring Co-Chair
Hall of Fame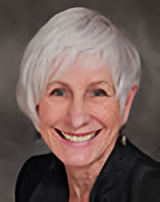 Penelope Longbottom (2016)
SSPI-WISE Mentor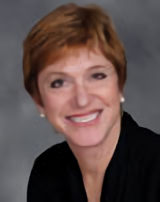 Susan Irwin (2013)
SSPI-WISE Mentor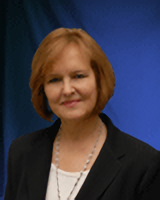 Mary Frost (2009)
SSPI-WISE Mentor